We Are eCommerce Experts.
We not only build eCommerce websites we offer solutions and consult from startups to existing businesses.   We give our clients the flexibility to run their own store while providing guidance and consulting.  If your looking for a managed ecommerce solution we offer hundreds of solutions to grow your existing business. 
Scroll Down To Learn More
Startup To Medium Sized Businesses

New Business
Have that new startup idea?  Maybe you have a few products to start selling.  Not a problem.  Start-ups face many challenges.  Setting up an online store shouldn't be one of them.  We understand you need to start somewhere.  We can help craft your idea to startup.  There's no need to spend thousands of dollars on a website when you have only a few products.

Small Business
Need to take your existing products and services and expand?  We offer you total control over your products, inventory, shipping processes, online promotions and marketing tools.  In face we can help set these into place and guide you towards expanding your business

Medium Sized Business
Have a business that is growing?  We can help you go even further.  We accommodate a wide range of business and fulfillment solutions.  As you outgrow your old business processes.
We Help Build Your Business, Not A Website.
 We understand every client has a different approach to their online store.  We have over 8 years of eCommerce experience.  There are very few retail challenges we haven't encountered.  We empower our clients and help respond to the most strategic elements that face their business.
Dominate Search Results.
As seen to the right we worked with our client Goatbuilt to promote and advertise specialty automotive products.  We focused on unique keywords and developed a custom shopping feed to target specific products.  Our pages are optimized with search data including URLs, titles, header tags, meta descriptions, keywords and alt tags.  Why is this important?  Targeted products promoted to potential customers allows small business to compete BIG!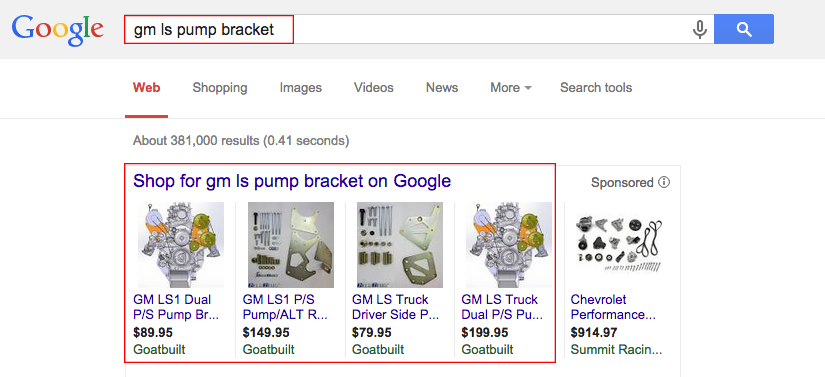 Aquire And Retain More Customers
With years of experience helping businesses all over the US boost their customer engagement through technology, we are excited with every new client we take on.  eCommerce store design not only keeps potential customers on your site longer, it generates a professional brand you can be proud of.
Mobile   –   Desktop   –   Tablet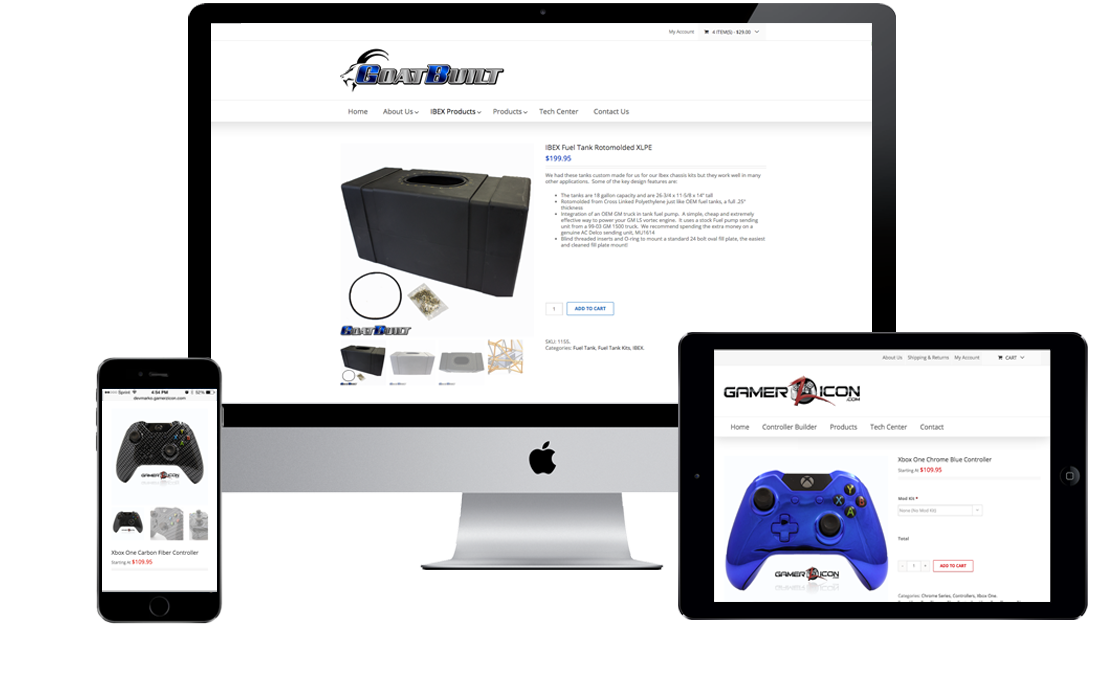 Real Ecommerce Experience.  Thats What You Get.
Our eCommerce project manager Dan Marko, is currently active in the ecommerce field.  He has over 8 years experience building and managing ecommerce storefronts.  He has been featured at Udemy.com as a eCommerce Instructor teaching do it yourself entrepreneurs how to start an eCommerce store from scratch.
10 Years
Years of experience we have in the ecommerce industry.
We pride ourselves with REAL world experience.  Compared to other ecommerce designers and consultants, most are not active practitioners in the ecommerce field.   Wouldn't it be helpful to have a expert guide your store through growth and expansion while learning throughout the process?  This is what makes us unique while giving you a competitive advantage.
2,000,000+
Worth of inventory our clients have sold throughout 32 countries.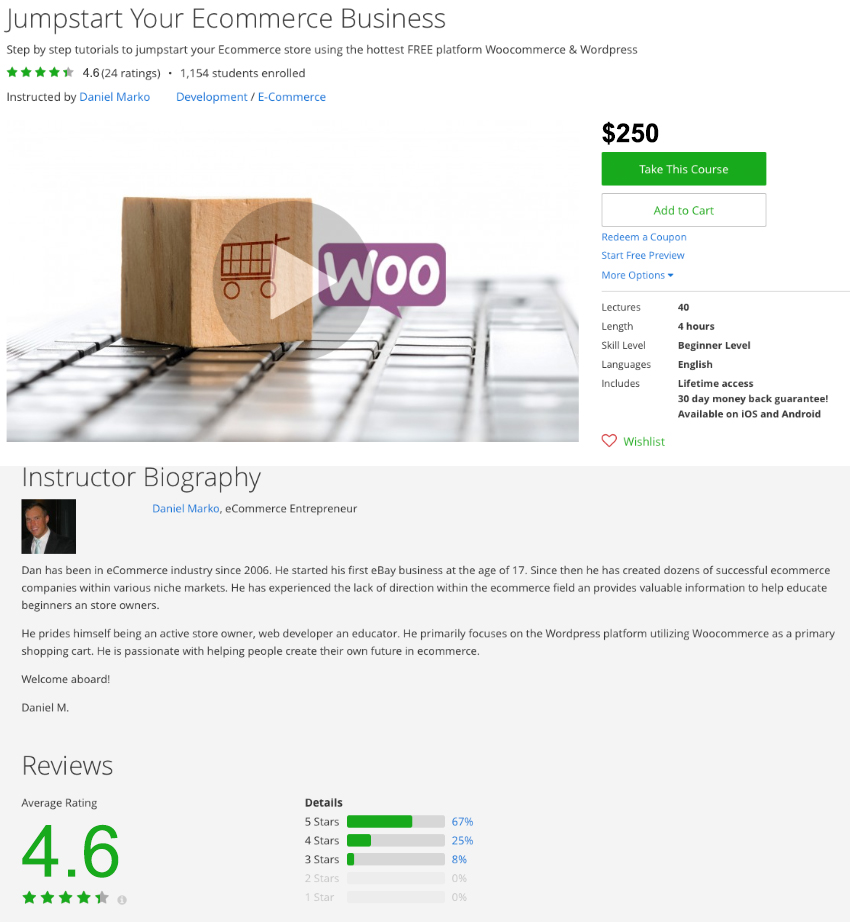 Dan Marko Instructor At Udemy.com